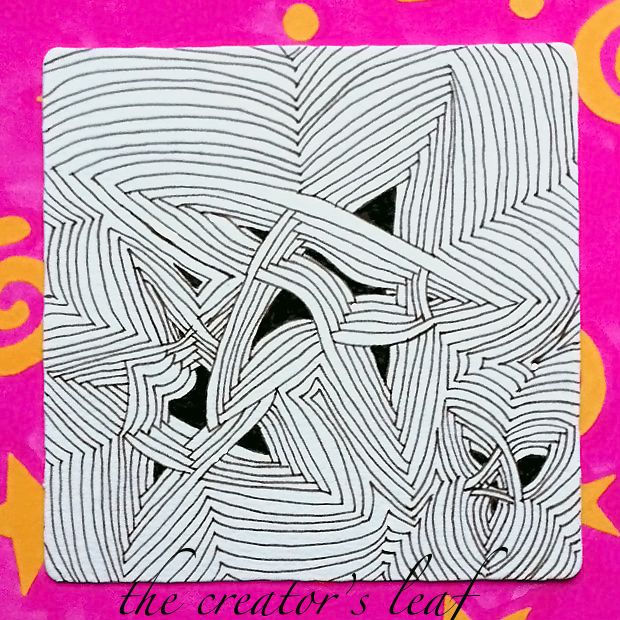 This week's Diva Challenge was to practice, and get familiar, with Zentangle's new pattern - Auraknot. I watched the video you can see

here

. It made perfect sense. Then I picked up a pen and tile and went to work. Let me tell you I was so confused. I did mark my first point like Maria suggested, and that is the only way I was able to complete the above tile.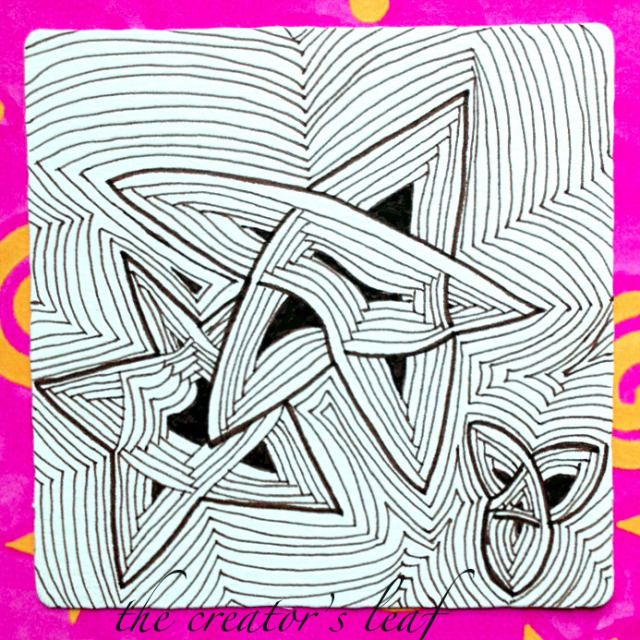 As I looked at it, I realized it was hard to tell where the auraknot was - because of all the 'aura's I drew around it, so I went over the basic outline with a thicker pen.
Not totally happy with my results, so I did another. I think I like this one better.
Then, I decided to add a triangle into the background like they show on the video clip. I like this and I probably should have stopped here . . .
. . . but I'd been wanting to try something with pencils that didn't involve water. I like the way this looks - at this stage.
Overall I am OK with my first attempt with auraknot. Truthfully, I got better results than I thought I was going to get - hahaha! It is a bit intimidating, but oh so beautiful when done right.
To see everyone's auraknots, please visit the Diva's page

here

.