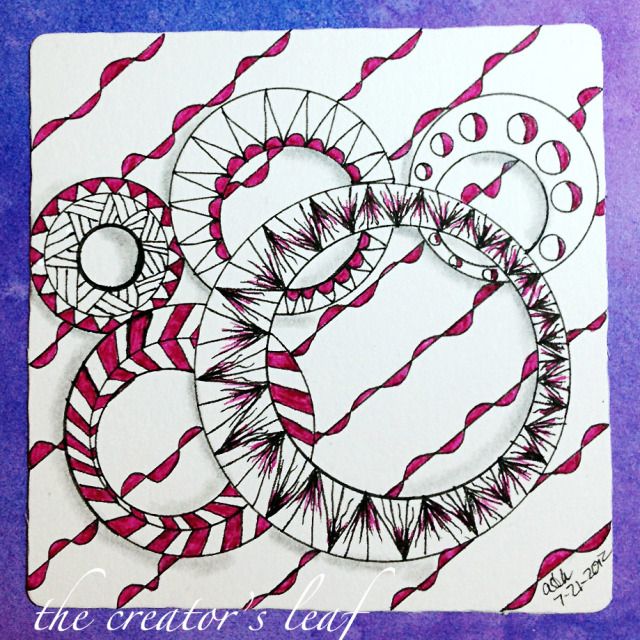 I really like this new pattern ziggy by Judy West! It's nervy and lots of fun to draw. I just really felt like drawing circles - so here it is - Pink Cognito. Totally done with microns - no, I did not use my watercolor pencils - hahaha! So it is possible to go without for one time. Patterns - wiggle worms, ziggy, portholes, chevron, and a variation of my own hached. You should 'like' Judy's FB page -

Judy's CreativeDoodling

- and have a look at her work!