So. Kali and I were at Wal-Mart this afternoon doing some looking. She was looking for a nerf gun and I was checking out stickers. I am always looking for stickers to send to Emeli, the little girl we support in Peru. She loves stickers. I totally missed these. Kali pointed them out to me. Steampunk everything!
Steampunk guitars and music notes . . .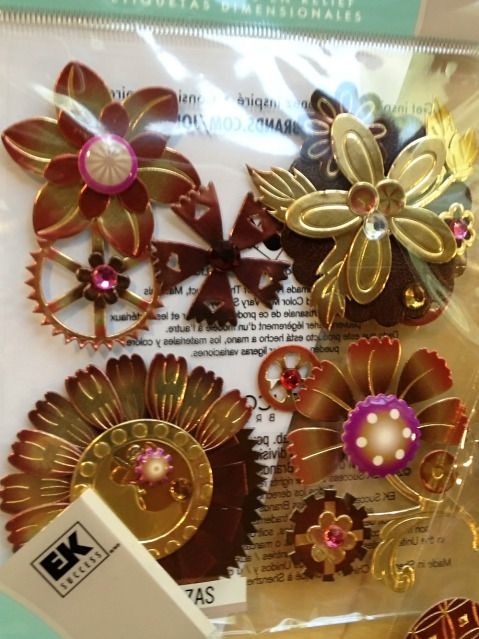 . . . steampunk flowers (love the pink accents!) . . .
. . . steampunk hearts and a bodice . . .
. . . and beautiful turquoise steampunk butterflies. Love them all!
So my thoughts are that tomorrow - after church - I can start some art journal steampunk pages with some really cool embellishments! Can't wait to get started, but since it's 12:42 AM, maybe I need to wait a few hours, at least.