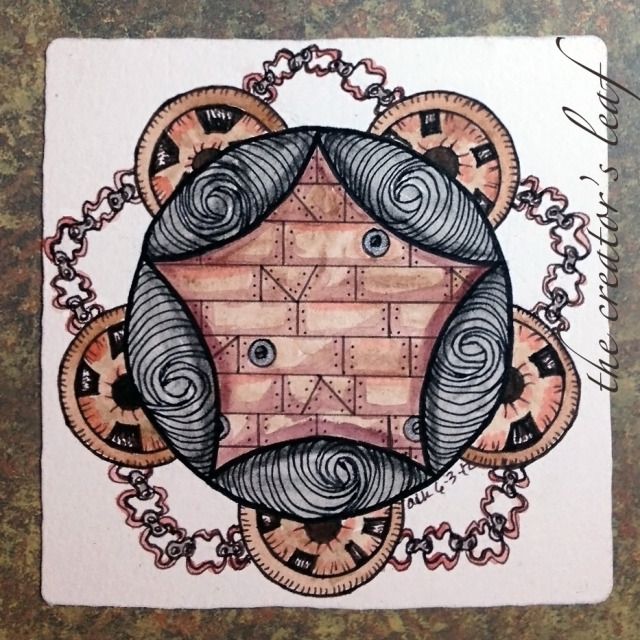 I don't like being behind and I don't want to skip a challenge. I have a list of what I need to do and I'm knocking them out one-by-one. This is my first response to last week's zendala dare at

The Bright Owl

. Actually, it was my second response, but my favorite so I'm pushing it to the front of the line :). As far as patterns - I used paradox and made up the rest. Then I watercolored with derwent inktense pencils - my favorite art supply at the moment.
This is how things work. Erin at The Bright Owl posts a blank zendala each Friday, then we take it and create a work of art with it! Above is the blank she gave us this week.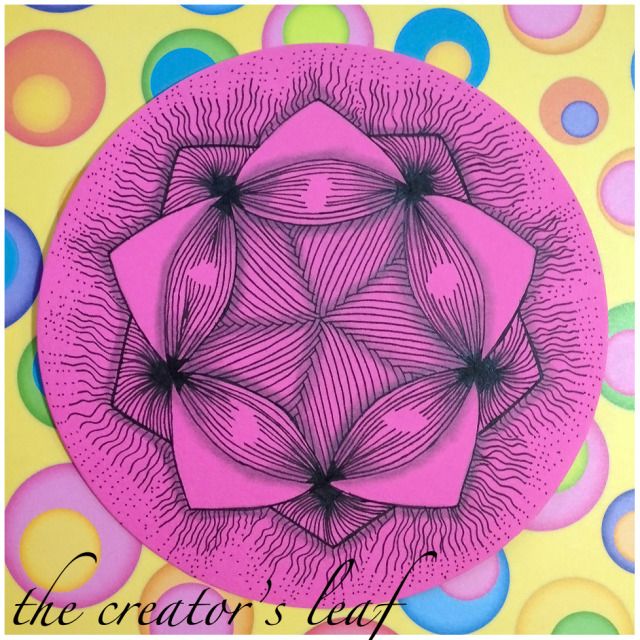 This was my first response. Recently I hit the junkpot at Michael's. On the clearance row they had some scrapbook supplies. And in that bin were packages of 60 (I think it's 60) round tiles. I bought a package of all white tiles and a package of various colored tiles for $0.99 each. Once you add in tax, it cost me about $2.00 to be able to create 120 works of art :). What a deal! So, for this zendala I used a hot pink tile and the patterns weave, skein, vortex, and Msst. Check out all our art contributions here at

The Bright Owl

. It isn't too late to add one of your own!