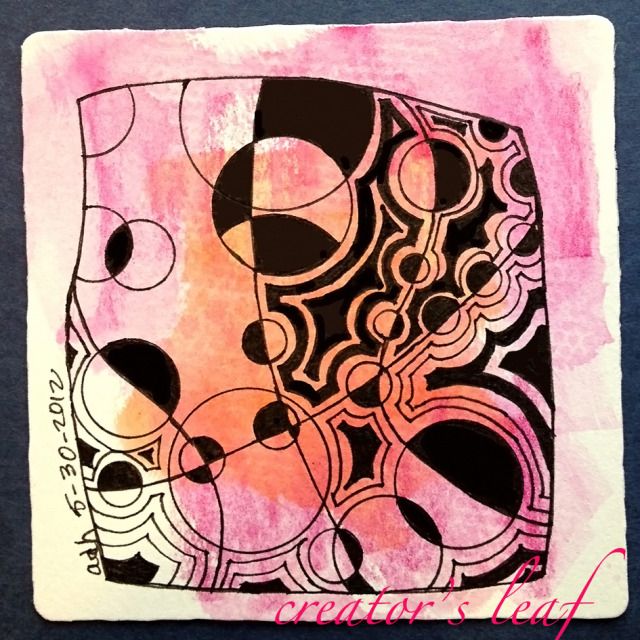 Diva Challenge #72 this week - Tanglation Nation - Crescent Moon. Our instructions were to use only crescent moon in our tile, no other patterns. This is what I came up with - and I am very happy with it. I first watercolored the tile, set it with my heat gun, then drew the string. Next I penned in circles to use for my crescent moon pattern and added auras. I changed it up by making some areas dark, and leaving one area un-auraed. Easy peasy!
Tangle Patterns offered a challenge as well. A string was provided for us, we just needed to add the pattern.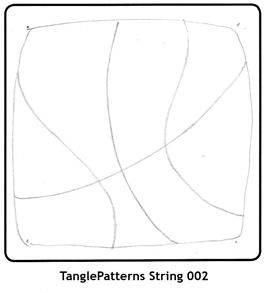 So, in an attempt to catchup on challenges, I combined the

Diva's Challenge

with the one from

Tangle Patterns

:). You can check out everyone's work by clicking on the links I just gave you. Feel free to join in!